Baia de Arama is located in the north-west of Oltenia, Mehedinti Plateau.
          It's nested in a small valley, surrounded by hills Dochiciu, The-Big-Hill and Cornet. It's crossed by the parallel of 45 °.
Brebina river runs through this small old town and within the area there are a lot of Dacian ruins, a sign that the region was mostly inhabited by Dacian.
         In the past, there were copper mines, hence the name of the town but now the town shows more interest in agri-tourism, being located near many tourist trails.
Baia de Arama also contains the neighboring villages: Brebina, Titerleşti, Bratilovu, Mărăşeşti, Stăneşti, Dealu Mare, Pistrita and Negoiesti.
 The forests are populated by a large number of caves well-known by their beauty treasures: Bulba, Cloşani, Ponoarele, Izverna, Obirsia Cloşani.
              The forests are inhabited by wild animals: foxes, deer, goat, rabbit, squirrel, badger, wild boar and even bears and wolves. Among the rarities we mention: horned viper (Vipera ammodites), Scorpio (Euscorpius carpathiann), tortoise (Testudo Hermani) and a number of lizards.
Along with forests and pastures, waters represents a special richness. The town is crossed by the Bulba river that flows from the cave of the same name having a link with Cave Ponoarele that drains from the water of Zaton lake. The river flow is enhanced by the large number of springs that suply it with water, of which the best known is Bolborosul, gushing from the foot of Cornetul hill, at the base of a cliff. The name (Bolboros=gabble, mutter) suggests the force with which the spring gushes forth muttering in a cold and crystalline language of beauty unspoiled by time. Here at Bolboros, there were organized picnics especially in the hot summer days and parties with musicians until late at night. 
Although such parties are increasingly rare lately, Bolboros remains a charming place that await those thirsty for beauty. Spring waters were captured for a trout farm located in the town.  Slightly below is another source that was captured and brought to the front of St. Waivodes monastery and of the school, where is gushing from fountain built with twelve holes, a real waste of wealth.
 Population
According to the 2011 census, Baia de Arama has a population of about 5800 inhabitants.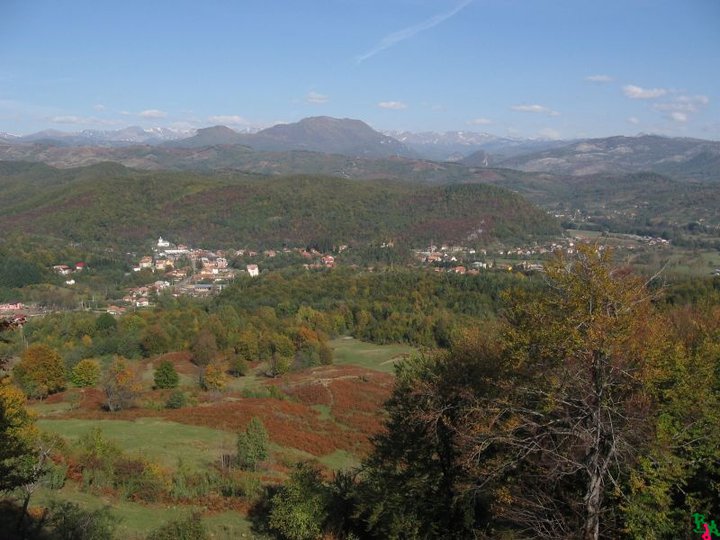 Foto: Claudiu Netoiu